Cake.  Something we just can't seem to enough of. And just when you think you've had your fill, you find yourself craving for the same elegant and sweet dessert that seems to melt in your mouth. Almost literally!  Now, you're aspiring to be a baker. A good one at that. And you already know that cakes never get old. They've been around for millennia and all we've managed to do is make them better, and make them more!  So here are a few tips about cake presentation, plus a list of our top cake decorating pens. Bake easy and decorate easy, too!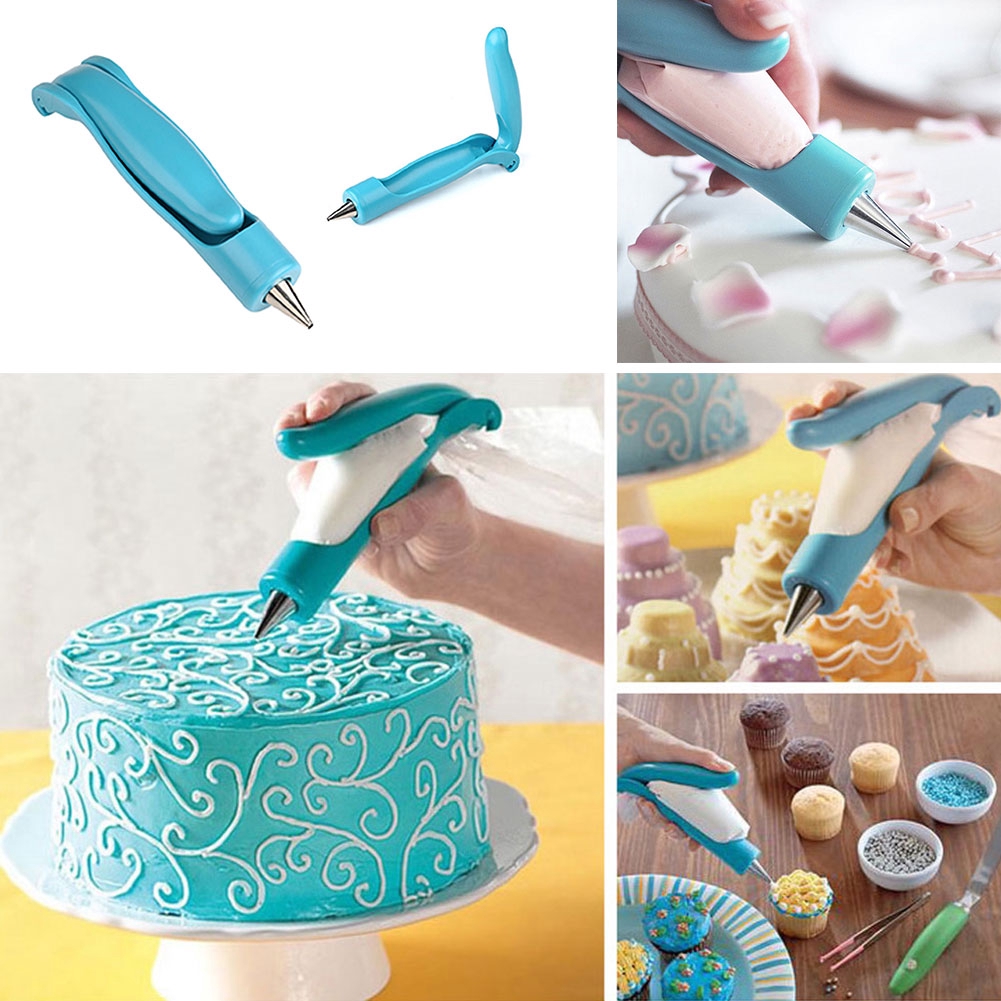 Cake Decorating Pens: Cakes And The Way They're Presented
You already know that the way food looks like is just as important as its taste. Something has to look good in order for one's mind to be conditioned into having it acceptably. If a food item doesn't look appealing, even if it tastes exquisite, might not be catered to. The same is true with baked goods. Not that we're highlighting this slogan in terms of appearance. We're telling you this strictly in the context of baking.
Your cake has to be aesthetically pleasing just as much as it should taste amazing. With our favorite cake slicers, you will be able to do just that. You will be able to get rid of uneven sides and crumbly bases by simply using them! Plus, it makes for easy handling. You won't need to use a knife and cut through the cake. Especially if it's super moist, this will definitely be the best tool for you.
Furthermore, if you're looking to serve cake to others, presentation is key to creating a good impression. Just like first impressions last. Don't you think? We definitely believe so.
Tips On Cake Presentation
Simple does it. You already know this cliché. The same goes for a cake. Maybe before trying to think about some elaborate design, get back to basics. Think simple first. Come up with a basic color as the base color of your cake. Whether it's icing or frosting, you name it. Keep it simple.
When it comes to décor, you can get creative. Although simple still works best. You can spread your creative wings. It's always best to have a motif or a color theme. That way, designs, and colors won't clash with each other. Try to look for the main color/colors. Use those as your guide for the rest of the décor you will be using.
You will find that the color scheme will actually be helpful in this. Once you've chosen a specific main color, choose the rest that is closest to this. Similarly, you won't want a cake that's bursting with colors
Moreover, texture. This needs to be given notice as well. It's best not to have different objects with different textures on the cake. If you're sticking to flower candies, then have cake decorations that will match. Something of the same make is always safest.
Finally, non-edibles. It's better to have less of these than their opposite. Non-edibles should be included in the design only highlight the edible decorations on a cake. Think of them as the support actor and actress in a movie. The same goes when decorating a cake.