Chocolate is one of those luxuries that are able to make your frown turn upside-down. Or maybe not exactly a luxury. At least, not anymore. And when it comes to chocolate cake, the novelty of it has never died down. Not even today. The moist sponge. Chocolate layers in between. And more chocolate frosting on top. Serving your friends, family, and even customers (if baking is your business) will always leave a smile on their faces. Especially if you have the right recipe for the said cake. Read on and we'll provide you with a giveaway basic chocolate recipe you can serve. Plus, our top cake servers you can serve them with. Redundant? We know.
Cake Servers: What They're Really For
It's not always easy to serve something as soft and moist as cake. We're talking about serving them intact. No pieces falling off. This is where cake servers make that job so easy. Instead of merely using your fork and knife to get that slice to your place. Simply slide the cake apparatus under the dessert, secure the slice with a fork. And voila! It gets to your plate all in one whole piece!
When serving such a delicate dessert, it's always best to use this tool because it keeps the cake slice's form together. Why is this important at all? Because just as we've mentioned in a recent post: presentation. Presentation is always key to food. Good presentation is, therefore, key to good food. Remember, if your cake tastes good, make sure its looks even better!
Of course, that's not to say that you can't and shouldn't use your fork and knife alone. You can. We're only giving you this option because it creates less hassle and is so convenient to use! Plus, it eliminates crumbling so less time and effort in cleaning up those sides.
A Chocolate Cake Recipe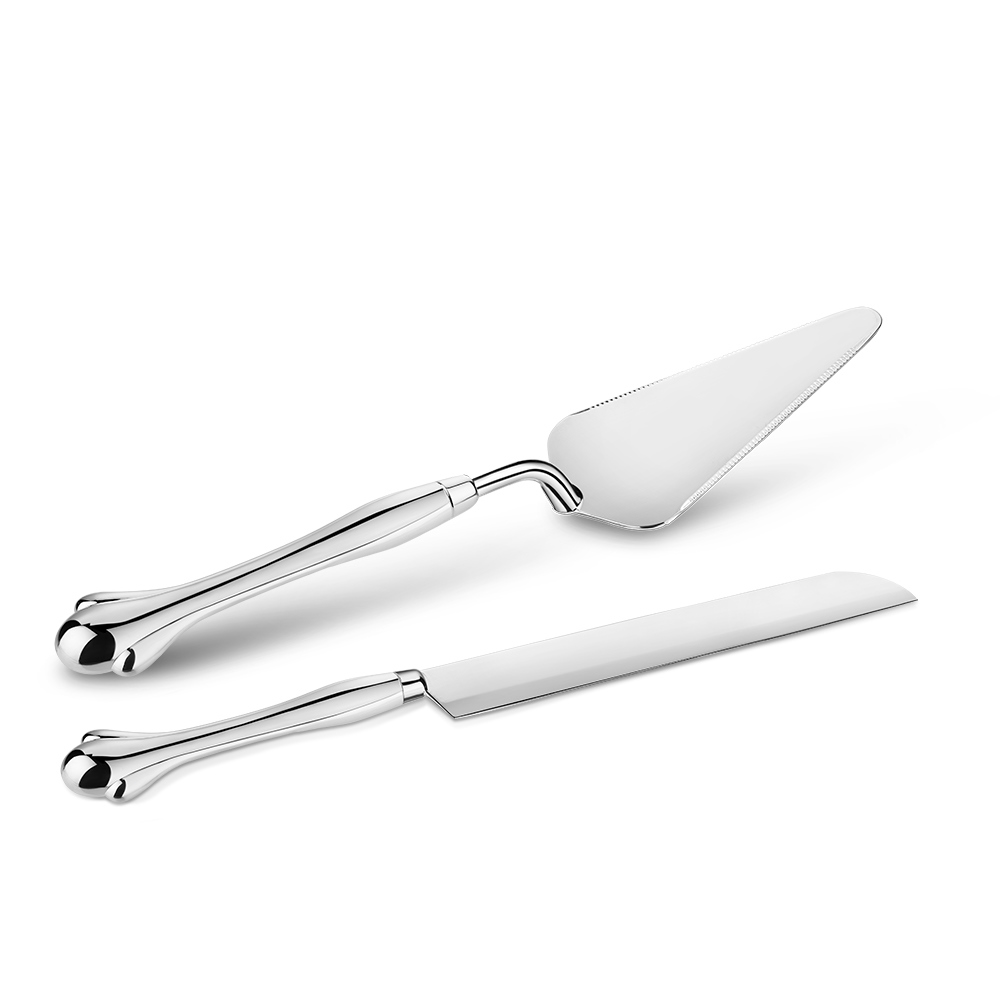 You've been waiting for it. And your patience has paid off. Here's a no-nonsense basic chocolate cake recipe that your taste buds will definitely fall in love with.
For your ingredients, prepare all-purpose flour, baking soda, baking flour, cocoa powder (of course), sugar and salt. Don't forget those eggs, milk, vanilla extract, vegetable oil, and butter. It sounds like a handful now. However, don't worry. Not so much once they're all mixed together.
On that note, pour the dry ingredients together. A cup and a half of all-purpose flour, half a cut of baking flour and baking soda. Add a cup of cocoa powder, half a cup of sugar and an eighth of a cup of salt. You need to mix them together to spread them out evenly.
Next, preheat your oven to 340 to 350 degrees. While waiting, 2 cups of milk, 1/8 cup of oil, 2 eggs, and a tablespoon of vanilla extract should be mixed together in a separate bowl. Also, add the butter as well. This new mixture should be added to the first bowl and whisked together.
What you want to achieve is a thick yet fluffy texture.
For the frosting, mix shortening, butter, powdered sugar, cocoa powder, and a little milk. Beat these until smooth. So, if you want a layered cake, you can use this mixture to divide each layer. Topping the cake with the very same frosting.
Set it in an oil-sprayed cake pan and put in the oven. Wait for that ding and it's ready! Get creative with sprinkles, whipped cream, fruits, etc for the top layer of your chocolate cake!