Whether you are a child or an adult, baking cupcakes can be an easy task with a little practice. After all, who wouldn't like to have a cake at any time of the day? There are a lot of different ways you can bake one, and even more options for the frosting. Cupcakes come in every color and flavor and are a tasty snack for you to munch on. You can also use these to cater to weddings, birthday parties, and gatherings.
For the health-conscious people, there are a lot of substitutions you can do to your cupcake ingredient, which will make it more healthy. Some of these, like using mashed bananas in place of eggs and almond flour in place of regular flour will not even compromise on the taste. There are also vegan sprinkles and chocolate chips if you want to add them. So if you are worried about staying healthy and losing weight, you need not worry before biting into a cupcake.
There are tonnes of flavors to choose from when it comes to cupcakes. You can find something for everyone, even fruit-flavored ones. By mix and matching different cupcakes with different frostings, you can make one that suits your taste the best. Here are some of the many options you have in cupcake flavoring.
List Of Different Cupcakes Flavors To Try:
Apple Pie Cupcakes
Apple pies are a homemade favorite for everyone that is also healthy for you. To make an apple pie cupcake, you will have to caramelize the apples, and you can add some cinnamon for taste. Top this with buttercream frosting to give yourself a truly heavenly treat.
Salted Caramel Cupcakes
There is nothing not to love about salted caramel treats. Cupcakes with salted caramel can be decorated with buttercream icing to bring out its flavor best. You can make the caramel at your home by heating white sugar at a constant low temperature.
Champagne Cupcakes
If you love champagne or cupcakes, this is the one for you. You can infuse the vanilla cupcakes with a little bit of champagne to give it that bubbly taste. For decoration, you can top it with edible pearls or spherical servings of vanilla buttercream and have the most elegant piece of cupcake.
Orange Or Lemon Crème Flavored
You can bake this type of cupcake with lemon zest in the batter for the refreshing taste of lemons, and put vanilla buttercream frosting on top. The lemon in the recipe can be replaced with orange too if you want. Adding freshly squeezed lemon or orange juice will bring a tang to the baked goody.
Coconut Lime Flavored
Coconuts are a staple in desserts, and lime brings out the best in it. So combine the two in a coconut lime flavored cupcake for a sweet and crunchy bite. You can shred the coconut and use it as garnishing as well. The lime can be incorporated into the dessert while preparing the batter.
Chocolate Ganache Flavored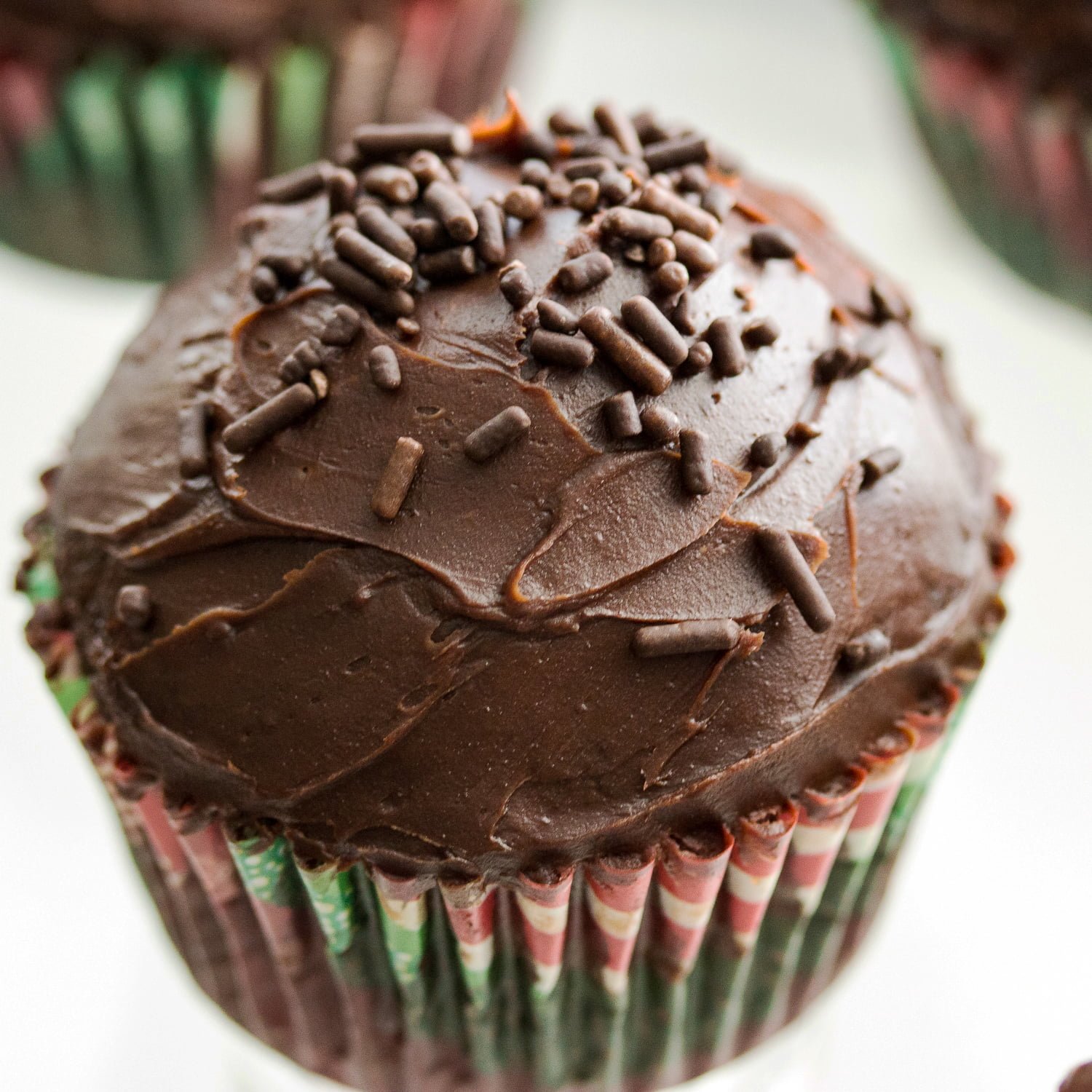 How can any list of cupcakes be complete without chocolate ones? You can top the chocolate cupcakes with ganache, which is made by adding melted milk chocolate with heavy cream and sugar.